Jeep Gorilla's Awesome Jeep Favorites List
by Jeep Gorilla
(Town of the Cow, Texas)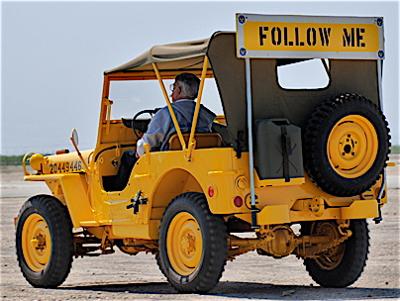 Follow Me Jeep


My first favorite Jeeps are the "Follow Me" Jeeps, used during WWII to guide aircraft on the tarmac.

My next favorite Jeep is the CJ, then third would be the Wrangler TJ.


Larry's Comment: You have good taste in Jeeps, my friendly Jeep Gorilla.

I would like to one day have an old military MB or GPW...and a CJ7...and a TJ...and a J10 pickup...and a Jeepster Commando...and...and...
Join in and write your own page! It's easy to do. How? Simply click here to return to Best Jeep 4x4 Ever!.