Jeep Momma and Wife
by Monica Jamer
(San Tan Valley, Arizona )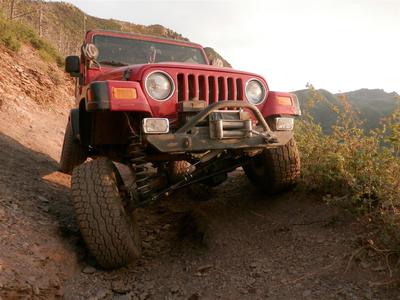 I grew up 4wheeling and I'm happy to use our TJ as the family rig. In fact our pregnancy announcement was that our Jeep would be full!

I love going out and exploring and relaxing in the middle of no where. We love taking the kids (2 legged and 4 legged) and finding new places to see and enjoy.


Editor's Comment: Great looking Jeepin' family, Monica.