Jeep Trucks
by Cody Gravgaard
(Farmington, NM)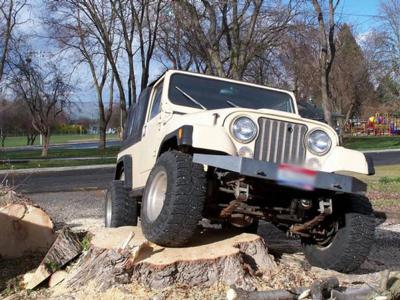 My favorite Jeeps to start off with are the Jeep J-10 and the CJ8 Scrambler.

The J-10 is one of the first full-sized pickup trucks made by Jeep, and it'll go into places you've only dreamed of getting to...and for a truck that's amazing.

Also, the CJ-8 Scrambler was an amazing feat. It was also a Jeep pickup.

Jeep has made some pretty good trucks in its time.


Larry's Comment: You'll get no argument from me, Cody.

I liked all of the trucks Jeep made...but I'm pretty easy to please when it comes to Jeeps.

The question now is...when will Chrysler/Fiat/Jeep pull the trigger on a new Jeep pickup truck?

After all, it has only been over 18 years since the last Jeep pickup was produced (1992 Comanche MJ).
Join in and write your own page! It's easy to do. How? Simply click here to return to Best Jeep 4x4 Ever!.