MAHINDRA CJ4 JEEP
by Saso
(Slovenia)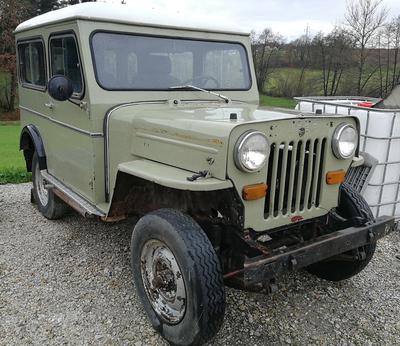 Recently I bought a Mahindra CJ4 Jeep. It was produced in 1970. Actually I got 2 of them together.


On the second picture is the one you can take the roof off, and drop the front window. Everything is from factory.
Does anybody have any information about these jeeps?
How many were produced, what they are worth, and so on?
Thank you to all the Jeep fans.