My farm Jeep Project
by Lee
(Oklahoma)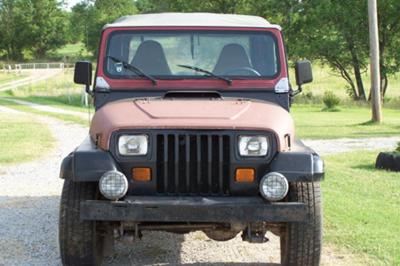 Was looking for an older Jeep to use on my farm.

Bought this one (1988 Wrangler YJ) not running with work needed. I got it running with a new timing chain, pickup coil and coil wire.

The body is in real good condition with no rust so now my interests are more in restoring the Jeep than for farm use. Must be some kind of sickness Jeep owners get.

Well whatever, I really do like it even as it is.
Lee


Larry's Comment: Lee...you now officially have that Jeep fever that most of us Jeepers can relate to. Welcome aboard!