MY JEEP IS A SUPPOSED 1964 CJ5 KAISER
by Rudi
(Malang, Indonesia)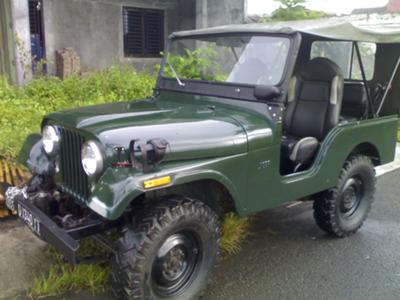 I BOUGHT THIS JEEP ABOUT A YEAR AGO. I DROVE IT FROM BANDUNG WEST JAVA TO MY HOME IN MALANG EAST JAVA INDONESIA.


WELL, THIS JEEP HAD MANY BAD EXPERIENCES WHILE MOVING IT BECAUSE OF BEING AN OLD CAR OF COURSE.
OBVIOUSLY THE JEEP'S ENGINE HAS NO WERSTAN CERAMIC IN ITS COIL SO IT BECOMES OVER HEATED AFTER TEN KILOMETERS OF DRIVING, AND THEN GOT STUCK, BUT IT NEEDED A LITTLE TIME TO INSTALL THAT CERAMIC.
RUDI HARTONO
HP. 085790957490
Larry's Comment: Rudi...your Jeep looks like it is in good overall condition from the photos.

Is the engine the original Kaiser Willys CJ5, F134 4-cylinder model?