My Modified '94 Cherokee 4x4
by Ryan Powell
(Tenn.Ridge,Tn USA)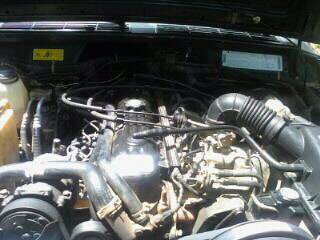 I learned the hard way that you don't put these things in water unless you have a snorkel kit on it.

So I had to put a motor and transfer case out of a '98 Cherokee just like mine. Now this thing will take you anywhere. Just avoid the water unless you're well equipped.

My plans are to put a lift kit, bigger tires and a snorkel kit on it, but other than that it's an all out great vehicle good for the country or city.


Larry's Comment: Yeah man, Ryan...it only takes a little water in the intake to take a chunk out of your bank account for repairs.

Keep us up-to-date on your upgrades.
Join in and write your own page! It's easy to do. How? Simply click here to return to Jeep Cherokee and Grand Cherokee Reviews.