My Monster MM540
by Ritesh Kedari
(Pune, Maharashtra, India)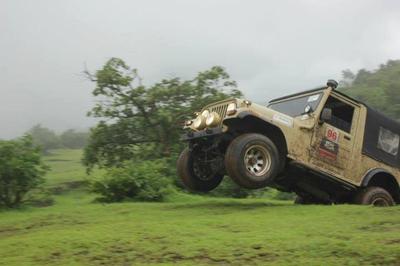 Hi All,


The jeep bug had bitten me around three years before and the infection of this bite keeps increasing day by day.
I own a 1987
Mahindra
MM540, originally owned by the Army Health Department of India.
I stay in Pune Maharashtra India. I spend almost a year to build this jeep for core offroading. I attended 6 national offroading events, and more than 80 offroading individually.
It's a pleasure to drive this monster.
Ritesh.
Larry's Comment: Nice looking MM540, Ritesh.

What engine and drive train does your Mahindra jeep have? Does it have heavy geared down axles, manual or automatic transmission, stock or original transfer case?