My Own Modified Jeep
by Noy
(Cagayan de Oro, Philippines)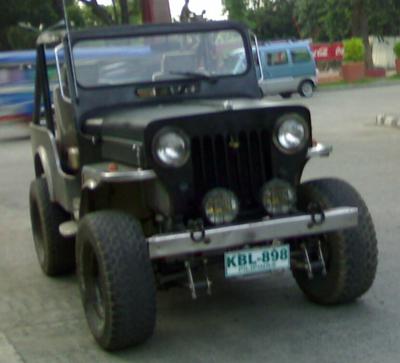 It took a year and half looking for this Jeep and 3 months to make it completely run.

I saw it in an old garage, so I decided to buy, modify and make it run.


Larry's Comment: Looks great Noy!

Could use more details regarding model, year, engine, modifications done, etc.

It looks like an American CJ3B...but the Mahindra CJ340 and CJ640 look very similar. Please let us know in the "comment" section below.