My wife's great find
by Gary Slocum
(St Michael, Mn)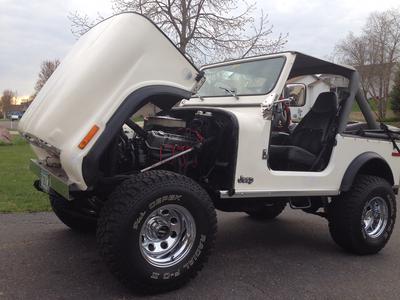 It was my wife's idea to get a Jeep. I had no idea how much fun it would be. Not only a great sunnier ride but a great winter project.

The Jeep is a 1978 CJ7 with a Chevy 350 V8 and all fiberglass body. All the drive train is stock and the rest is some form of aftermarket parts. I've spent the last 6 winters rebuilding and cleaning to get it where it is now.

I thank my wife for this project.