Old Jeeps
by John
(NJ)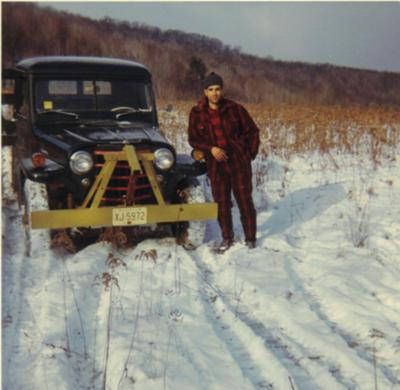 Some photos of my father and his Willys pickup and another Jeep he used at our hunting camp in the Catskills in NY late '60s.

I'm not sure what the years are of the Jeeps, but I wish I could find them.


Larry's Comment: John...wouldn't that be great if you could find your Dad's old Jeeps?

The Willys Pickup looks to be an early 1960s model...while the universal Willys looks like a WWII military MB or Ford GPW circa 1942 to 1945.

Thanks for sharing your memories.