Russian UAZ vs JK Jeep Wrangler
by Sandy
(Burlington, Ontario, Canada)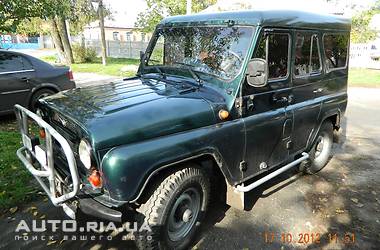 I989 UAZ (File Photo)
Two years ago I bought a Russian made 1989 UAZ (jeep) that had been refitted with a VW 1.9L Golf diesel engine.


Built for the military, this very solid machine has brought me back into the world of off road vehicles. I love it and wouldn't trade it for a brand new Ferrari!
Yesterday I bought a new 2012 JK Jeep Wrangler that I have so far only driven around the block, but I look forward to several years of enjoyment with it.
My UAZ is in Poland and my Jeep Wrangler is in Canada.
Larry's Comment: Sandy...I'm not up on the Russian UAZ jeeps, so please let me know if the file photo above is similar (or not) to yours.

I hope you like your Wrangler JK at least as well as your UAZ. Your UAZ and Wrangler photos would be appreciated as well.