Rust Bucket CJ
by Sarge
(Crystal Lake, IL)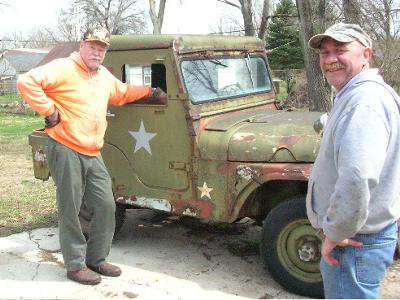 new owner


Seems like it is so hard to find a Jeep locally. I ran across an ad for a military looking Jeep within 50 miles.

Went and looked at it. Figured out that previous
owner painted it army green and added on the white stars.

Hauled it home and tucked it into the garage, with wife's permission. Amazing.

Just going to get it running and stopping and see from there.


Larry's Comment: I like that steel half-cab with the steel doors, Sarge.

Could be a fun project!