Small Wrangler YJ made of powered paper.
by Karim
(Morocco)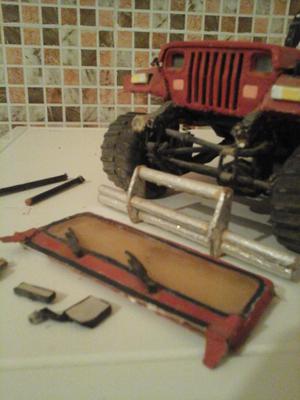 Hi,it's me,Karim the Wrangler YJ lover.

While waiting for a generous person who would make a donation for me, and shares with me the love of the Wrangler YJ, I have a little project I'm working on.

I built a Jeep Wrangler YJ of powered paper a few years ago, and now I fix and reassemble it. When I finish I like to send it to somebody who will appreciate it.