Unidentified Jeep For Sale
by Derek
(Utah)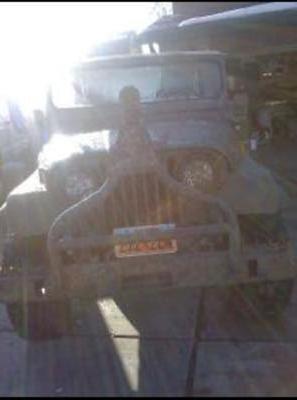 Larry,

I came across these pics while "Jeep shopping." Is this just an old CJ5 or is it a military model? Just curious. The guy wants $800 for it, but it looks pretty rough.

Derek


Larry's Reply: Derek...this appears to be an early CJ5. The closest "military" Jeep relative would be the M38A1 which was the predecessor to the first CJ5.

The Jeep in the photos does not appear to be an M38A1, which was built for the military from 1952 through 1957.

And I agree, it does look pretty rough...even though one man's piece of coal is another man's diamond in the rough.
Join in and write your own page! It's easy to do. How? Simply click here to return to Military Jeeps.