Four Wheeling Jeeps: Stock or Not?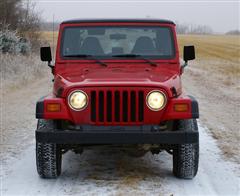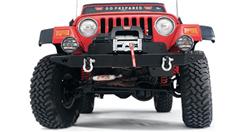 Does four wheeling our Jeeps always mean we Have To sink zillions of dollars and man (or woman) hours into our rides just to enjoy them?
You know I got to thinking (hard to believe huh?) and found myself going back and forth on this issue a lot. While most Jeep articles, websites and magazines focus mainly on expensive modifications and rigging for their Jeep fans, I would be willing to bet that the majority of Jeep owners and fans are quite happy with their rides in stock (or near stock) form.



That doesn't mean to imply that most of us don't dream of building and 4 wheeling that ultimate rock crawling, mud bogging or Baja ready racing rig. I know that I do! But the reality is that not everyone can afford the expense of upgrades such as lift kits, tougher suspensions, bigger off road tires, heavier axles, extended shocks, armor and safety gear..all required to build these great modified Jeep rides. We could stretch it out over a number of years and buy certain parts a little at a time...which is what many Jeep Lovers do...out of necessity.
Then we have to take into consideration our mechanical skills needed to actually do the work properly if we take it on ourselves. Of course we could pay a skilled mechanic to do the labor, but then we get back to the increased financial burdens mentioned a while ago.
So...what's wrong with having and four wheeling a stock Jeep anyway?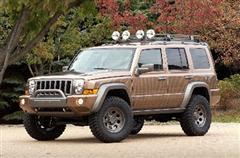 I know I read a lot about the inherent weaknesses of the Dana 30 and 35 axles which are common in many stock Jeeps...or...the need to do a suspension lift and beef up the components to be able to tackle the Rubicon Trail...or...taking a reciprocating saw to your Jeep's body and fenders to try and fit 35 or 37 inch tires.
Then you are often told you need recovery items like heavy-duty bumpers with tow hooks...and a winch...and protective armor like rocker panel sliders..differential covers..tranny/transfer case deflectors..quarter panel plates...and...and...
Okay, I have to admit that I literally drool over the thought of having most of this stuff...but then reality smacks me right in the grill again.
The bottom line is that most Jeep owners aren't going to jump their rigs over obstacles like Evel Knievel going over 15 school buses..or whatever.
They also aren't going to scale 4 foot jagged boulders while four wheeling up a 45 degree incline in the rain...or run the Baja Desert 1000 full out at 100 mph...at night.
If you are one of the lucky few who can afford to do those things with your off road Jeeps (minus my exaggerations) then I say you will absolutely need the parts and modifications listed above...and then some.
Maybe I'm totally wrong (never..hah!), but if my hunches are correct I believe the majority of Jeepers are happy with their Jeeps just the way they are (assuming they are running and in fairly good shape..that is). The proof is to look around wherever you are (not necessarily you guys in Moab, Utah) and you will likely see roughly 75% (or more) of the Jeeps in stock, or close to stock condition.
And there's absolutely NOTHING wrong with that!
So..go forth and build that Jeep to your liking...or...just enjoy four wheeling the heck out of it the way it is....
Either way..have fun and Jeep Safely!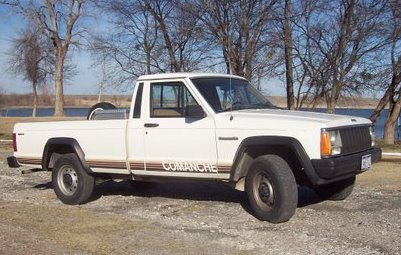 ---
Should you buy an Older Jeep or a Newer Jeep?

Where can you find Cheap Jeeps?

Do you have a Stock (or near stock) Jeep? Then send a photo and tell us a little about Your Jeep!


Custom Search
Doing a site search is the easiest way to find specific info on my site

Return to Top of this Page..Four Wheeling)