My 1987 Comanche Chief
by Robert
(USA)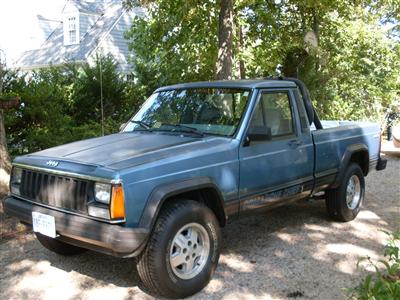 My Jeep is a 1987 Comanche Chief. It has 242,000 miles on it. Never done anything major to it.


My son-in-law bought it new and then after he got a new one he gave this one to me. It has a 4.0 liter engine with a 5-speed transmission, Power Steering, Power Brakes, Air Conditioning, tilt steering wheel, and a factory roll bar. Love driving it and it runs great.
Love your
newsletter
, you are doing a great job. Thanks
Larry's Comment: Robert...thanks for the kind words.

Wow! That is one nice looking Comanche MJ. I love these things (but I'm not prejudiced or anything..ha!)

Sounds like you love your Comanche as much as I love mine.
Join in and write your own page! It's easy to do. How? Simply click here to return to Brag on your Jeep truck 4x4!.