My CJ 500di
by Linil
(Kollam, Kerala ,India)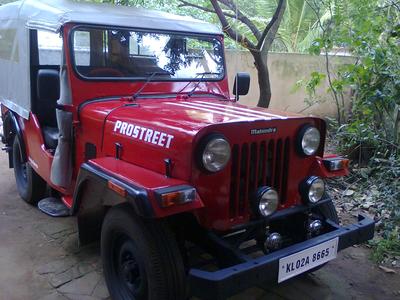 Superb!


Larry's Comment: Linil...please include some detailed info about your nice Mahindra CJ 500 (use "Comment" link below).

The photos are great...but our readers would like to know about the mechanical and cosmetic features of your jeep.

Other Reader's CJ 500 Mahindra Jeeps:

Hari's 1986 Mahindra CJ 500D

Abhir's 1983 Mahindra CJ 500D

Sabareesh' 1986 CJ 500D

All comments are welcome.
Join in and write your own page! It's easy to do. How? Simply click here to return to The Mahindra Jeep.