You are so wrong.
by Dick
(Michigan )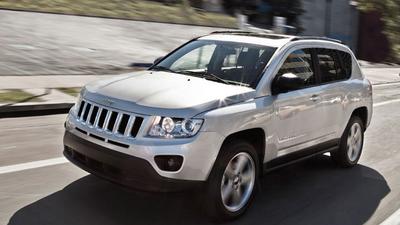 Jeep Compass


So the French designed unibody Cherokee XJ that all Jeeper's love is any better?

I can just see the same attitude coming out of old SJ Wagoneer owners back in the day. I mean seriously the XJ was essentially a Renault alliance wagon jacked up with a "Jeep" badge and some different body work and it's one of the most beloved Jeeps ever.

Everyone hated on the Liberty, yet 12 years later it still is the most "truck like" SUV of its time. I would kill for a used Liberty and wouldn't take a Ford Escape or Chevy tracker or CRV if you paid me.

The Compass is a natural brand extension. It's not a hard core off-roader but it doesn't need to be. That's what the Cherokee and Wrangler are for.

Many people in my area drive Subarus. It's nice to have an alternative that doesn't scream "lesbian" in an all-wheel-drive small wagon. And, I'm sorry but they could put the Jeep Badge on a Dodge Dart and it would be a "Jeep".
Join in and write your own page! It's easy to do. How? Simply click here to return to Jeep Compass Reviews.