Jeep Compass: Is It A Real Jeep?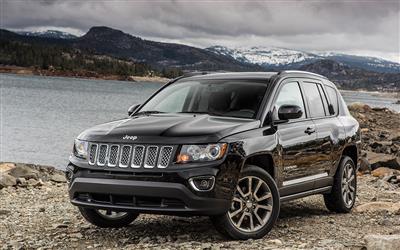 2014 Compass


What's Your Opinion of the Compass?
We Would Like to Know.


The Jeep Compass! Well..well..well..What have we here?
The Compass was introduced in 2007 and the new prices currently list from about $18,000 base to over $25,000 loaded.
Wait just a minute!
As a totally new "Jeep" badged design in 2007 one would think that the original designers would have incorporated more "Old School Jeep" into this newcomer. It's a relatively nice looking vehicle with some Jeep features externally...BUT...
It was originally built on a car-based platform...excuse me while I ______!
The platform being that of a foreign car no less... I'm getting sicker!
With front wheel drive...I can't take any more!
Yes, the Compass was originally built on a modified Mitsubishi Lancer platform co-produced with Chrysler. This "GS platform" was also shared by the Dodge Caliber and the Jeep Patriot in various configurations.
Although you can get the Compass in all-wheel drive as well as 2-Wheel drive, can it really qualify as a true Jeep?
Please don't misunderstand me. I have no problem with any vehicle being constructed on a car platform... or,
it being on a mostly foreign car platform... or,
it even being front-wheel drive.
My big problem, and I know it's just MY opinion, is that the Compass has the Jeep name attached to it. And that doesn't seem right... to me.
Chrysler could easily have built this thing, and called it a Dodge Whiz or even a Chrysler Sizzler... but not a Jeep.
If Jeep were a free standing automotive manufacturer, maybe it might be feasible to build a more car-like model to try and compete. However, Jeep is a subsidiary/division of the huge Chrysler Corporation (or whoever owns the company for the time being).
"You can fool some of the people some of the time"....(or whatever!)...but the Jeep heritage is important and should not be used to make unsuspecting buyers think they are purchasing some of that rugged history when they are not getting the real thing.
Your Name or Your Label should mean something. It would be like trying to pass off a Ford Pinto as a Shelby Mustang Cobra. Don't laugh... weirder things have happened in the automotive industry.
Well, I didn't tell you much about the Compass and it's finer features. You can see more details about the Jeep Compass on the Jeep.com website if you wish...although there is talk that it may, or may not survive much longer in the Jeep stable. Being so similar to the Patriot, and having poor sales may be its demise.
However, the 2011-2012 Compass under the direction of Chrysler Group lead partner Fiat was repackaged as a smaller version of the "Grand Cherokee". (There were few changes between the 2011 and 2012 models.)
It was given the "Trail Rated" badge for its off road 4x4 package equipped with the Freedom II system. More aggressive tires, aluminum sport wheels, slightly taller ride height, skid plates, and tow hooks were included in the off road package.
Engine choices for 2011-2014 are the 2.0L 4 cylinder at 158 hp, or the 2.4L 4 cylinder at 172 hp. Torque is rated at 141 lb-ft, and 165 lb-ft respectively.
I must give them credit for trying to improve the Jeep Compass and make it appear to be a trail worthy Jeep...but, to me...
It's still Not A REAL JEEP!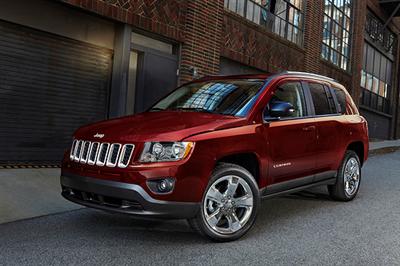 2011 Jeep Compass


---
Your Jeep Compass Reviews
Do you own..or have any experience with a Jeep Compass?

Do you have an opinion good or bad about the Compass? (It's okay to disagree with me anytime!)

Give us your honest feedback about the Compass and include your photo(s) (up to 4 photos accepted).


What Other's Have Said
Click below to see contributions from other visitors to this page...

You are so wrong.
So the French designed unibody Cherokee XJ that all Jeeper's love is any better? I can just see the same attitude coming out of old SJ Wagoneer …
Love My 2008 Jeep Compass
I have an '08 Jeep Compass that I bought slightly used. It is 2 wheel drive, and it has the 4 cylinder engine although I don't know what size it is. …
2008 Compass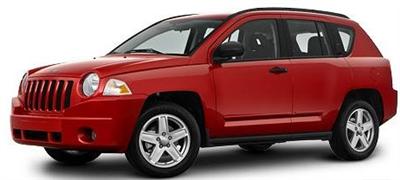 2009 Compass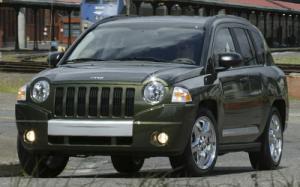 2010 Compass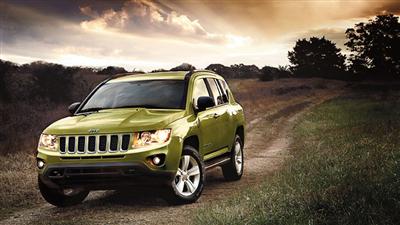 2012 Compass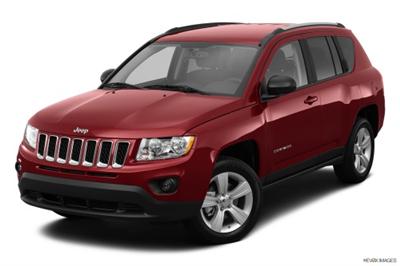 2013 Jeep Compass





Jeep Patriot Page!

Jeep Commander Page!

Jeep Grand Cherokee Page!





Custom Search
Doing a site search is the easiest way to find specific info on my site
(Return to Top of This Page..Jeep Compass)