The Jeep TJ: King of the Hill?
Boo's '02 TJ...click photo for more!


The Jeep TJ pulls up to the trail head. Looks pretty rough ahead with lots of ruts, rocks and steep grades. The problem is...this Wrangler is bone stock, no lift, original sized factory tires, standard axle ratios and an all factory stock 4.0L engine with no performance add-ons (and this one is not a Rubicon).

Note: The Wrangler TJ Rubicon was introduced in 2003 and most will agree without question it is the best out-of-the-box factory equipped Jeep ever made.


Can you get
a used Wrangler TJ
Cheap?...Find out!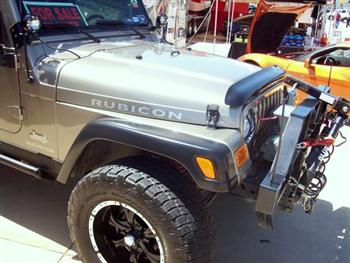 Does the Jeep TJ series have the chops to be considered the best of the factory Jeep line-up...ever?



That sounds like a tall order, especially when you have so many great rigs such as the Wrangler YJ (1987-1995), and the many years of the various CJ's (1955-1986).

That's also not even including the Comanche, Wagoneer, J-Series Pickups, Willys Wagons, Jeepsters or the original Military Willys/Ford MB/GPW Universals.

Well, a little Jeep history seems necessary to answer the question of whether or not the Jeep TJ is the best Jeep of all time (at least so far). Prior to the introduction of the first Wrangler TJ in 1997 previous Universal style Jeeps all had leaf springs on all four corners, a fairly simple and spartan interior and maintained much of the original classic Jeep lines.

The term "Universal" Jeep refers to all Jeeps that have the general style of the original Military MA, MB and GPW. This would include the seven slotted grill, distinctive flat or rounded front fenders, fold down windshield, side latched hood, convertible or removable top, short wheelbase and boxy squared tub (body).

Although the Jeep Wrangler TJ did not depart much from the classic Jeep style, many other changes (mostly mechanical/technical/cosmetic) were introduced and refined throughout its roughly 10 year run from 1997 through 2006.

When compared with its predecessor, the Wrangler YJ, the new TJ Wrangler had a 75% to 80% redesign of parts and accessories.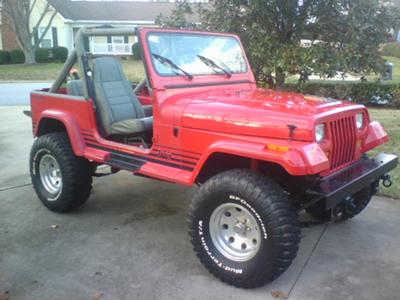 Jame's 1989 Wrangler YJ Islander...click photo for more!


The engine choices remained the same, but the 4.0L straight six got a boost in both horsepower and torque. The 2.5L 4-cylinder motor remained essentially unchanged until being replaced by the 2.4L Power Tech 4-cylinder engine in the 2003 through 2006 TJ's.

Probably the single most radical change in the Wrangler was the switch from an all leaf sprung suspension to an all coil spring suspension

This gave the TJ an overwhelming advantage in two distinct areas:

1) articulation (suspension flexibility) on rough uneven terrain, and

2) a much improved comfortable ride on pavement, as well as rough trails.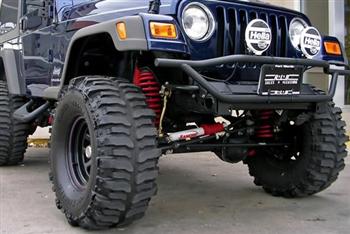 2005 Lifted Wrangler TJ


Although many other suspension improvements were added, the simple use of coil springs made the TJ more appealing to those who rarely went off road (daily drivers) as well as those weekend warriors and out and out hard core off road folks.

The interior was modernized for daily driving and increased comfort which also contributed to raising the appeal for commuters, women and those who never thought a Jeep could be tamed.

The Jeep TJ proved that a tough thoroughbred 4x4 could be refined without losing its grittiness off road.

I'm certain that not all will agree with me on this one, but the Wrangler TJ meets and exceeds many expectations both off road and on pavement...which in my most humble opinion makes it the best universal style Jeep ever made.

Don't get me wrong...I love all kinds of Jeeps, and each has its own unique personality and style...but all things considered there is no comparison to the Wrangler TJ.

And yeah...I would take that bone stock TJ down that rugged trail...any day!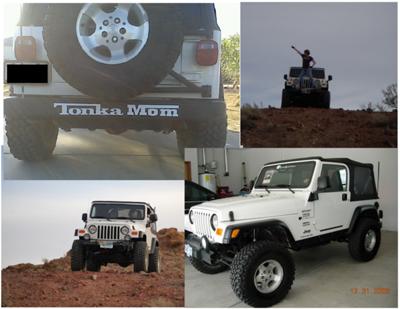 Julie's '03 Wrangler TJ...click photo!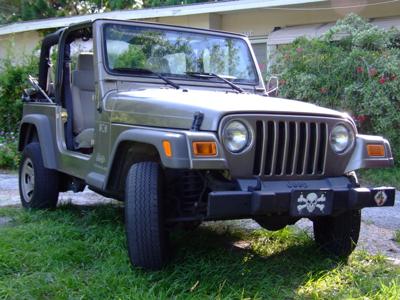 Joe's 2006 Wrangler TJ...click photo!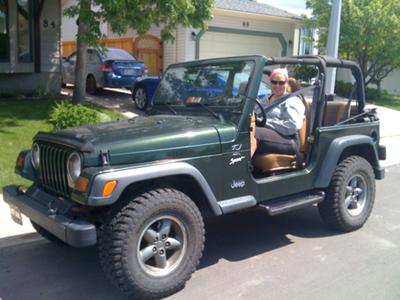 Terri's 1997 Wrangler TJ...click photo!



Custom Search
Return to Top Of This Page...Jeep TJ page!
Home|About|Site Map|Contact Me|What's New?|Disclaimer
Hi, this is Larry..the author of this website. I know you hear a lot about how to build an online business...but nothing compares to what you will see when you click the box below. Proven simply the best!