Driving Safety Tips: Your Vehicle...Your Life!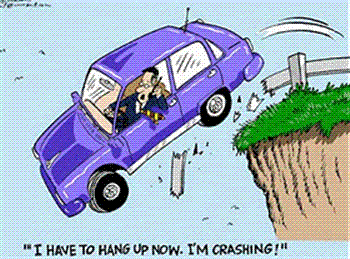 Driving safety tips have been around since...well, since we started driving. Even when riding horses or driving a horse drawn wagon there were safety rules and guidelines for safe operation to spare the animal and the rider(s).
Although one could get hurt or even killed while riding an animal, the sheer magnitude of danger has increased dramatically with 1 to 3+ ton creations of metal, plastic and rubber rolling at up to 10 times the speed of the fastest horse.
While modern cars, Jeeps and trucks have become safer to operate utilizing new technology to improve driving safety...a new set of dangerous activities have grown out of those same technologies that improved vehicle safety in the first place.
In the old days (not that long ago really) Jeeps and automobiles were relatively simple machines from a primarily mechanical structure with some basic electrical components. Most anyone with basic mechanical abilities could do some pretty extensive work and repairs on their own vehicles when needed. You could buy a Chiltons Repair Manual and you were good-to-go on most repairs.
Today, the modern vehicles retain much of the same mechanical components of their ancestors...however, the average shade tree mechanic practically needs a degree in Electronic Engineering and Information Technology (computers) just to do a decent tune-up.
So...how does this relate to driving safety tips?
In an attempt to make driving easier and more comfortable new automotive technology combined with computer and communication technology have inadvertently contributed to significant human distraction when operating these sophisticated machines. In other words drivers are frequently turning their focus from the road while operating various devices for comfort and convenience.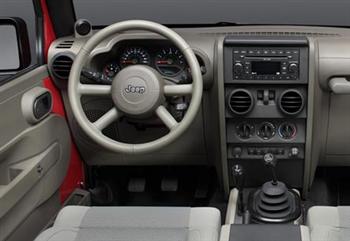 Vehicles have had basic radios for quite some time, which even early on created a new distraction for drivers while changing channels and adjusting the volume, etc. Later new components were added to radios such as AM/FM, 8-track, cassette and CD all increasing the level of distraction available to the driver.


Today's driver has a myriad of devices and controls to focus his/her attention away from the most important function of safely operating the vehicle. Some potential distracting devices include:
computer sophisticated radios with CD player, MP3, multiple speakers, amplifiers, etc. (i.e. changing CD disks and making detailed adjustments)
cell phones (including hands-free often due to the content of the discussion distracting the drivers immediate focus)
GPS (Global Positioning System...making adjustments and viewing screen while driving)
Interior Climate Control (requires more adjustments and settings drawing attention from the road)
DVD Players (even though out of the driver's sight, the sound and dialogue can be quite distracting)
Visor Mounted Mirrors (invitations to primp or worse while driving)
CB radios/HAM Radios/Emergency or Police Scanners (fine for those professionals, but more distraction for the everyday driver)
Attempts have already been made in some vehicles to reduce the danger of these distractors such as Voice Activated Controls and steering wheel mounted buttons/controls which reduce the need to take your hands off the wheel and eyes off the road.


Ultimately however, the responsibility of driving safely falls solely to the DRIVER, who must use good judgement as long as he/she is behind the wheel. No device can substitute for good basic human judgement and decision making. Therefore, the number one driving safety tip always begins with YOU and Me...the driver.
So when is comfort and convenience in our vehicle a bad thing? The simple answer is when these things prevent us as drivers from focusing on what should be our main objective of going between point A and point B without harming ourselves, our passenger(s), our vehicle or anyone else.
The following simple (but often forgotten or neglected) driving safety tips may help reinforce our responsibilities on and off the road:
Set-up or tune the stereo when not moving the vehicle.
Put in CD's also while sitting still, or have your front seat passenger do the honors.

Keep the volume reasonable where you can hear what's going on with the vehicle...and what's around you such as emergency vehicle sirens.
Pull over to use your cell phone. This is the single most distracting device for most drivers today.
Never ever Text Message while driving. This is a recipe for disaster and has been tragically proven so many times.
Check and adjust your GPS while stationary.

Set climate controls before moving the vehicle, or have a passenger set them for you when moving.
DVD players showing movies, etc., should never be in sight of the driver while the vehicle is in motion, and if the player is on in the back seat the volume should be low enough as to not attract the driver's attention.

Use the visor mirror only when not in motion. Don't shave, comb/brush hair, put on makeup or primp in any mirror while driving.

CB, HAM or emergency radios should be used and monitored with great caution while driving. Same danger as cell phones.

If conversing with others in the vehicle DO NOT look at them while driving. Eyes should always be looking at the road, glancing at the rear-view mirrors and scanning the area surrounding the exterior of the vehicle.
Eating foods or drinking beverages while driving should be done with great caution.
If you drop something on the floor while driving don't try to retrieve the item until you have fully stopped the vehicle. Many tragic accidents have occurred while the driver was looking for some item on the floorboard or between the seats.
As you might have guessed by now these driving safety tips all require a commitment from drivers to remain focused and alert at all times while piloting a car, Jeep, truck, motorcycle, bus, boat, bicycle or any other human guided vehicle.
So the next time you settle behind the wheel of your favorite vehicle, I hope that these driving safety tips will help keep you and yours stay safe on all of your journeys, whether they be long or short.



Jeep Wrangler Safety...Parents and Teenagers...and New Owners

Driving Safety Tips especially apply in the backcountry where special Jeep Essentials are required!

Jeep Safety Page!

Jeeping in the Backcountry Page!

Big Bend National Park Page!

Chihuahuan Desert Page!





Custom Search
(Return To Top Of This Page)
Driving Safety Tips