The Jeep CJ3A: Slowed Development!
CJ3A Willys Jeep




What factors played a role in the Jeep CJ3A's weak development during its 4 year stint in the public marketplace?



There were less overall sales of the CJ3A model (1949 to 1953) when compared with its predecessor the CJ2A (1946 to 1949).
The Willys Jeep CJ3A sported a few body and mechanical changes including a one-piece windshield frame, bottom frame located wipers, structural changes to the body to allow more seating and leg room in the rear seat area, and an improved convertible top frame structure to allow more head room with the canvas top in the "up" position.
A few engine modifications and upgrades were added to the "Go-Devil" engine and drive train including stronger axles, heavy duty clutch, improved carburetion and a better fuel pump.
The Willys-Overland Company was still desperately trying to find a market for the little CJ. Orders from farmers were declining because even the "AgriJeep" CJ styles couldn't compete well with the single purpose farm tractors. Willys even built a few modified, stripped CJ3A Jeep "Tractors" but eventually cancelled the idea.
Orders also appear to have declined in part because Willys had begun producing the Willys Station Wagon, Willys Trucks, and Jeepsters in 2-wheel and 4-wheel drive models to compete with the other auto manufacturers in the public arena. The CJ was not the only fish in the pond anymore.
( See a bit of info on the Willys Station Wagon by clicking here.)


However, around 1950 Willys was again called to action to produce Jeeps for the Military due to the Korean War...which they did throughout the war and beyond.
(The Jeep CJ3A continued being build as well as the Military Jeeps during the Korean War. To read more...click here.)


The Jeep CJ3A eventually gave way to the more radically changed CJ3B in 1953.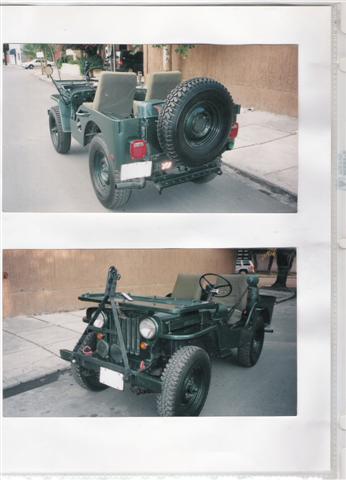 Rafael's 1952 CJ3A...click photo for more.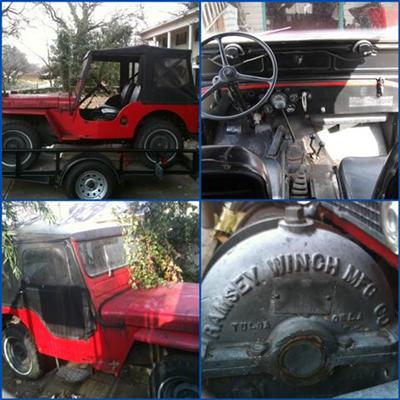 Francisco's 1953 CJ3A..(Click Photo for More Info)



Willys Station Wagon Page!

Korean War...Jeep History Page!

Jeep CJ2 Page!

Jeep CJ2A

Jeep CJ3B Page!

Jeep CJ4 Page!

Jeep CJ5 Page!

Jeep CJ6 Page!

Jeep CJ7 Page!

Jeep CJ8 Scrambler Page!

CJ10 Page!



Custom Search
Doing a site search is the easiest way to find specific info on my site