Desert Off Road Videos: Real Grit!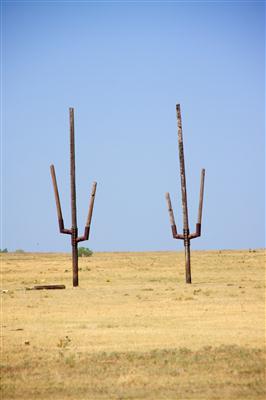 Desert off road racing is one of the most grueling trials of men, women and machines.
Just ask anyone who was fortunate enough to even complete the Baja 1000 or the Baja 500 race with everything relatively intact.



Desert racing is very popular for those who wish to run everything from stock Jeeps to highly modified rigs maintaining sustained speeds in excess of 100 mph. There are many classes of vehicles (2-wheel and 4-wheel drive as well as motorcycles) in desert racing at a number of venues with the Baja 1000 and the Baja 500 being two of the most prestigious.
As a spectator sport all out desert racing is best viewed on live or replayed TV with a huge number of cameras at various points in the race, but mostly from helicopter images as the chopper's follow racers along the dusty course from above the contestants.
Amateur videos also make their way into the mainstream by way of internet sites presenting clips of various races throughout the world.
However, many average Jeep enthusiasts enjoy desert off road treks by taking their own vehicles to favorite desert locations simply to explore some of the most beautiful, yet treacherous terrain around.
Many have fortunately captured portions of their desert excursions on video for all to share.
I personally love off roading in the desert and exploring the backcountry only accessible by 4-wheel drive.
I have traveled parts of the Chihuahuan Desert in a variety of different 4x4 vehicles, but none compared to my Jeep in sheer ability to safely reach places which I might never have seen otherwise.
So...here are some great videos of Jeeps (and a few other vehicles) doing what they do best...in the desert.




Jeep or Hummer...which of these vehicles do you think would perform best in desert off road conditions?



Let's start with a brief taste of the Baja 1000 in several race classes!(3 mins. 33 secs.)


Note the Jeep Cherokee's (XJ's) getting huge air among other buggys in this Baja 250 race! (3 mins. 03 secs.)


This may only be a test-run but this Grand Cherokee is haulin' through the desert in Barstow!(2 mins. 9 secs.)


Don't know where this is but this desert off road XJ Cherokee is running hard!(32 secs.)


Jeep Liberty doing some impressive desert moves!(36 secs.)


Jeep Commander in the desert...Not very exciting but didn't want to leave anyone out!(only 14 secs.)



Extreme Jeep Action Videos...Click Here!

More Extreme Jeep Videos Featuring Rock Crawling...Click Here!

Great Videos of Jeeps in the Mud and Water...Click Here!

Unusual Modified Jeeps...Videos...click it!

Jeep Speed Drag Racing Videos...Click here!

Jeep Crash Videos...Click here!

Jeep Wagoneer Full Size Jeep Videos...Click here!

Big Bend National Park: Desert Jeep Lover's Paradise!