Extreme Videos: Unbelievable Jeep Action!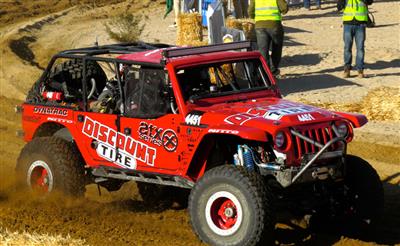 Want some extreme videos to get the adrenalin pumping?
Prepare yourself for probably the most extreme 4-wheeling, off road, gear bustin', engine blowing, metal crunching Jeep videos from Iceland's hills, mud bogs and marshes. Trust me when I say the Iceland Jeep is no everyday commuter.
These amazing videos make any other form of off road Jeeps action look tame by comparison.
I love watching these videos over and over again!
Some of the following highly modified Jeeps (and a few unrecognizable and unmentionable rides) literally skim across the surfaces of shallow lakes and marshes, while others plow through water deep enough to choke any engine...and driver.
The Jeep off road hill-climbs are amazing as well with the crashes, end-overs, flips...and...even more amazing...reaching the summit of an almost impossibly high, steep angled (nearly 90 degrees) wall of dirt, sand and rock.
The speed and the power is incredible as well as the superb driving. It takes a lot of skill and guts (or stupidity) to do what some of these drivers do.
All I can say is "kids, don't try this at home".
I can't get enough of these outrageous videos!
See what you think....




Daring competition up impossible terrain! (7 Minutes, 54 seconds long)


Spectacular climbs, roll-overs, flips, and fanatic fun! Watch this one! (4 mins. 41 secs.)


Extreme Jeep Downhill Racing. Watch at Your Own Risk! (3 mins. 17 secs.)

Rock Crawling Jeeps: More Extreme Videos!

More extreme Jeep video action...in the Mud and Water...Click here!

Desert Off Road Jeep video action...click here!

Unusual Modified Jeeps...Videos...click it!

Jeep Speed Drag Racing Videos...Click here!

Jeep Crash Videos...Click here!

Jeep Wagoneer Full Size Jeep Videos...Click here!